Tours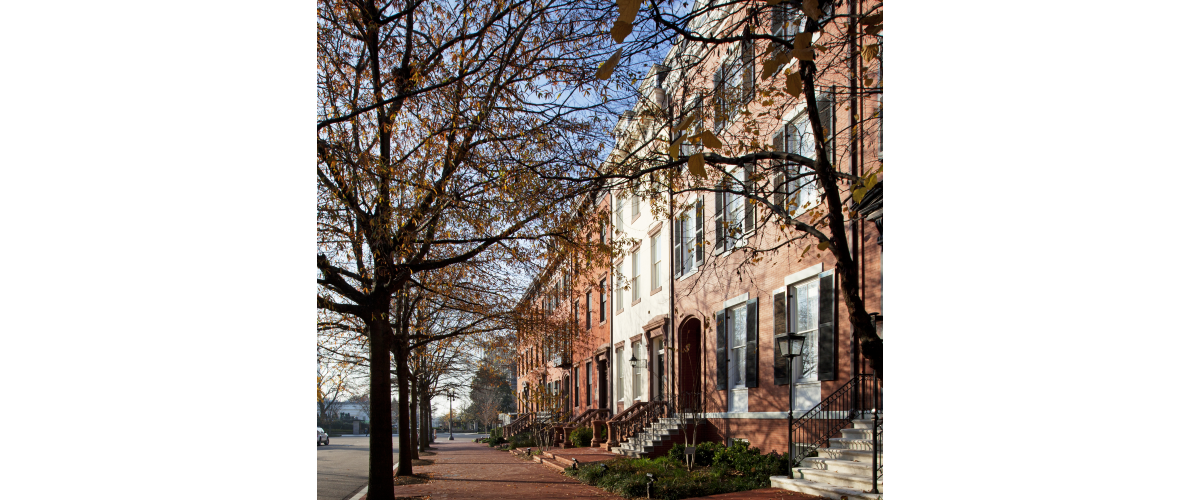 df2490b8c6a3a6884769d4f04babdf27
The American Flag waves in fron of the Capitol building in Washi
Columns at the Jefferson Memorial and the Washington monument on the horizon in Washington DC.
0ecceadfece61d0a9ecfbc338cf8214c
a80b17ba3f99349515ffee4d16ff8d0c
image-from-rawpixel-id-421927-jpeg
image-from-rawpixel-id-421789-jpeg
f2b10e5842060136755964fb3c5c706f
df2490b8c6a3a6884769d4f04babdf27
a80b17ba3f99349515ffee4d16ff8d0c
Sample Tours
Washington Landmarks

expand
We will choose and prioritize the monuments and memorials, public buildings, and museums that you want to see.
Tour options:
U.S. Capitol
Library of Congress – Jefferson Building
Supreme Court
White House, Lafayette Park, Blair House, and Eisenhower Executive Office Building
Washington Monument
World War II, Jefferson, Franklin Delano Roosevelt, Martin Luther King, Jr., Korean War, Lincoln, Vietnam Veterans, Eisenhower, Iwo Jima, Pentagon 9/11, and Air Force memorials
Arlington National Cemetery
expand
Tour cemetery and see the Kennedy grave sites, Tomb of the Unknown Soldier, Changing of the Guard, and other notable memorials and grave sites. View cemetery and Washington from the Robert E. Lee Memorial.

Mount Vernon
expand
Tour George Washington's estate on the Potomac River and see the mansion, colonial-era buildings, gardens, grounds, George and Martha's tomb, museum, education center, and a working distillery and gristmill.

Old Town Alexandria
expand
Explore this historic district consisting mostly of 18th- and 19th-century buildings. See cobblestone streets made from colonial ships' ballast. Walk red brick sidewalks lined with row houses, restaurants, and shops. View the Potomac River, Washington Monument, and U.S. Capitol dome from the marina and waterfront parks. Visit the Torpedo Factory Arts Center, a former munitions factory that now hosts artist studios and galleries, and the George Washington Masonic Memorial, with its Washington artifacts, Masonic memorabilia, and extraordinary view of Alexandria from the 9th floor observation deck. Walk through Christ Church (1773) and its graveyard. George Washington attended services here. Robert E. Lee, whose boyhood home is in Alexandria, was confirmed and attended services here. There are many Civil War and African American history sites to explore. At night, Old Town bars and pubs are abuzz with lively music and conversation.

Washington Neighborhoods
Anacostia
expand
Tour this historic neighborhood east of the Anacostia River.
In 1608, John Smith explored the forested area then inhabited by native Americans. English exploration led to settlement. The land was cleared and planted in tobacco raised by tenant farmers, indentured servants, and African slaves. In 1791, the area was included within the boundaries of the District of Columbia.
In 1854, Uniontown, the first planned suburb of Washington, was laid out. A few large, freestanding residences were constructed, but development languished until the 1880s after streetcars started crossing the Anacostia River. This spurred the construction of many modest, one- and two-story dwellings with a variety of interesting architectural details. By the turn of the 20th century, a thriving commercial district had developed along today's Martin Luther King, Jr. Avenue and Good Hope Road. The Anacostia Historic District was created in 1978 to protect the area's unique architecture and small town charm.
We can tour the Historic District and Cedar Hill, home of Frederick Douglass, 19th century African American abolitionist, suffragist, author, editor, and diplomat. The house, its furnishings, and artifacts are preserved so authentically that you will expect Frederick Douglass to step forth and greet you.
In Anacostia are many African American history and culture sites, Civil War fort sites, and parks with river access and great views of the city.
Georgetown

expand
Tour charming and historic Georgetown. The Maryland port town was established in 1751. It was here in 1791 that President George Washington made the deal with area property owners to acquire land for the nation's capital. Now an upscale Washington neighborhood, Georgetown has a distinctive small town feel. It has been and continues to be home for many of Washington's business, civic, and political leaders and social elites. In the 1930s, Georgetown became a popular place to live for officials of President Franklin Roosevelt's administration. After World War II, more business leaders, politicians, and diplomats moved into the neighborhood. John Kennedy lived here in the late 1940s and 1950s while serving as a congressman and senator from Massachusetts. Booth 3 at Martin's Tavern on Wisconsin Avenue is where he proposed to Jackie. The Kennedys moved from a house in Georgetown into the White House in 1961 and this is the neighborhood Jackie came back to after the assassination of the president.
Tour options:
Walk the promenade along the Potomac River at Washington Harbor and through Georgetown Waterfront Park. Great place to view the John F. Kennedy Performing Arts Center, Watergate, Theodore Roosevelt Island, Francis Scott Key Bridge, and people enjoying the waterfront. Bicycles, canoes, kayaks, and paddle boards can be rented.
Explore the Chesapeake & Ohio Canal Historic Park. The park preserves the remnants of a canal that was to connect Georgetown with the west, the land beyond the Appalachian Mountains. The canal was constructed as far as Cumberland, Maryland (184.5 miles) and operated from 1831- 1924. Today it is a place for recreation, to enjoy nature, and to learn more about the history and culture of the area.
Walk or ride the tree-lined residential streets and view picturesque rowhouses, single-family homes, and mansions in a variety of architectural styles. See Georgetown University, the first Catholic college in the United States; the Old Stone House, the only pre-Revolutionary War building in Washington; house museums, such as Dumbarton House, Tudor Place, and Dumbarton Oaks; churches and cemeteries. Check out the shopping, dining, and entertainment options along Wisconsin Avenue, M Street, and adjacent streets.
Capitol Hill
expand
Tour this neighborhood east of the U.S. Capitol. The neighborhood is characterized by its 19th – century brick row houses on tree-lined streets. Interspersed are churches, schools, commercial, and institutional buildings. Commercial areas with restaurants, bars, shops, and services are along Pennsylvania Avenue and 8th Streets SE and Massachusetts Avenue NE. There are many good places to eat and have drinks.
We can visit Eastern Market, a public market in a reconstructed 19th-century style building. Inside merchants sell produce, flowers, baked goods, meat, fish, poultry, and cheese. Outside, on weekends, are a farmers' market and vendors selling antiques, arts and crafts.
Other sites to see:
The Marine Barracks at 8th and I Streets is the oldest active post in the Marine Corps. It is the official residence of the Commandant and the home of the U.S. Marine Band. It was here that John Philip Sousa wrote many of his marches while serving as director of the Marine Band. An Evening Parade is held every Friday evening during the summer on the parade grounds.
The story of the U.S. women's suffrage and equal rights movements is told at the Belmont-Paul Women's Equality National Monument.
Folger Shakespeare Library houses the world's largest Shakespeare collection; major collections of Renaissance books, manuscripts, and works of art; and a performance theater.
Congressional Cemetery, established in 1807, is the country's first National Cemetery. There are many stories to tell about the politicians, government officials, and other citizens laid to rest this beautiful and peaceful place. Local dog walkers' financial and volunteer assistance helps maintain the cemetery. Sheep and goats trim the grass.
Lincoln Park is an urban oasis with large trees, green open space, and two significant statues: The Freedmen's Memorial to Abraham Lincoln (1876) constructed with funds donated by freed slaves, and a statue of Mary McLeod Bethune (1974), African American educator, civil rights activist, and government adviser.
African American History
expand
African Americans have made important contributions to the development and culture of Washington, DC, and played a leading role in the fight for full civil rights for all citizens. Drawn here by economic opportunities, African Americans, both enslaved and free, lived their lives and created a supportive community.
Black laborers, carpenters, and masons helped build the Capitol and the city's infrastructure. (A commemorative marker in the U.S. Capitol Visitor Center acknowledges the role enslaved laborers played in its construction.) African American men and women produced and sold food and provided services to city residents and visitors. Some learned trades and became skilled craftsmen. Businesses were created, property was acquired, and wealth was accumulated. Using their own funds, African Americans founded churches, schools, social and aid societies.
During the Civil War and Reconstruction, more than 25,000 African Americans moved to Washington. African American men gained the right to vote in 1867, three years before the passage of the 15th amendment that gave all men that right. The first black representatives to city government were elected in 1868. Howard University, open to people of all sexes and races, was founded in 1867. The city's first public high school for African Americans was founded in 1870. Life was not perfect for African Americans in Washington, but it was better than it was in most places in the U.S. Through grit and determination Washington African Americans created a place to claim as home and the cultural and intellectual capital to lead the fight for full and equal civil rights for all in the 20th century.
African American history and culture is all around you in Washington, DC. Intertwined into the fabric of the city, it is an inescapable component in all of my tours. The following are a few of the many sites we can visit:
Sites associated with Martin Luther King, Jr.
Lincoln Memorial: King delivered his "I Have a Dream" speech on the steps of the Lincoln Memorial as part of the March on Washington for Jobs and Freedom on August 28, 1963.
Martin Luther King, Jr. Memorial: The design of the memorial was inspired by a quote from King's "I Have a Dream" speech: "Out of the mountain of despair, a stone of hope."
"I Have a Dream Mural": On the side of a convenience store in Southeast is a black-and-white mural of King and a view of the National Mall from the Lincoln Memorial during the March on Washington.
The Willard Intercontinental Hotel: King finished writing his "I Have a Dream" speech while a guest at the Willard. He worked on edits with advisors in the lobby before completing the speech alone in this room.
The National Museum of African American History and Culture
A Smithsonian museum dedicated to the documentation of African American life, history, and culture.
U Street
From the 1920s until the 1960s, U Street was the city's black business and entertainment hub, called "Black Broadway." It was the heart of black culture in Washington, attracting locals and visitors to an unparalleled music and nightlife scene. U Street is still the place to go for music. You'll find all kinds (live and DJ) in venues that range from intimate clubs to large dance spaces.
There are many other things to see and do in the area — view and tour historic sites, walk the neighborhood, people-watch, dine, shop, and experience the bars.

Civil War Defenses Of Washington: Fort Stevens And Battleground National Cemetery

expand
Fort Stevens is the site of the only Civil War battle fought in the District of Columbia. Here on July 11 and 12, 1864, Union soldiers, with the support of their comrades at nearby forts, stopped a Confederate invasion of Washington. It was here that President Abraham Lincoln came under direct fire by Confederate sharpshooters while observing the battle from the fort's parapet wall. We can explore the fort, nearby Battleground National Cemetery, where forty-one of the city's defenders from the battle are buried, and other fort sites that circle the city.

Bike the Sites
expand
Washington, Virginia, and Maryland are very bike-friendly. There is a network of roads, bike lanes, and trails that connect sites, neighborhoods, communities, and parks. Let me know what you want to see and do and I will plan a bike tour, choosing the best routes to see the sites and explore the city and the area.
Just want to ride around and have fun? That's fine. Want some history and culture on the ride? I will provide it. You get to see the sites and enjoy the ride without having to worry about getting lost, figuring out the best routes, or traveling unsafe routes.
Bike rentals: bikeandrolldc.com/rentals
Ready to tour?
Once you have an idea of what you want to see and do, tell me about it, and I will get back to you with tour details and cost. Reach out to me if you have questions. Book a tour.